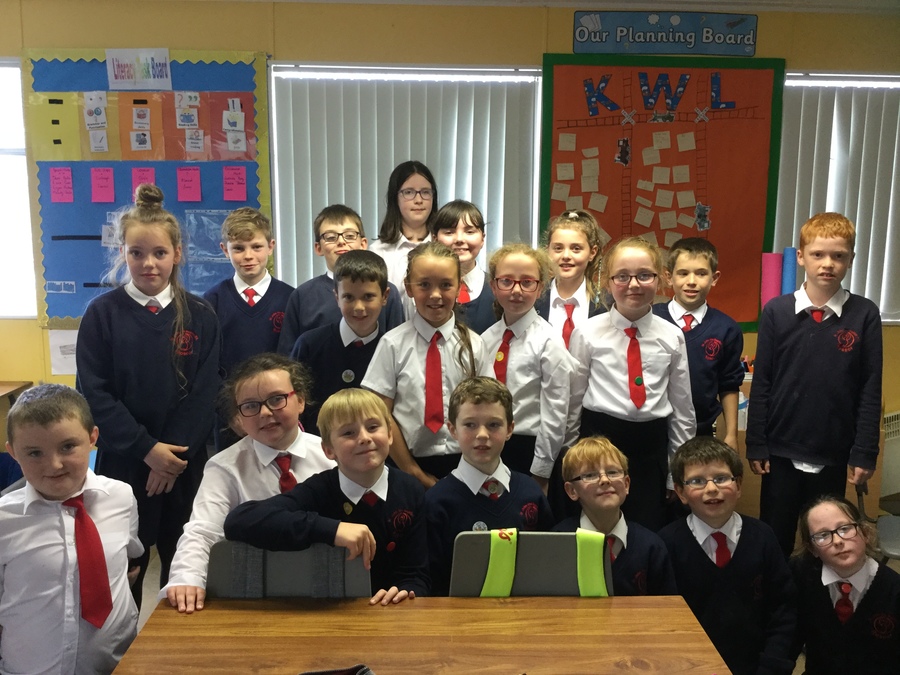 P5, P6 and P7
Hello everyone!
Hard to believe September is over already and what a busy month we've had in the P5, P6 and P7 classroom.
We have enjoyed working along side Corry school learning about the life of Katherine Elliott and have had the chance to listen to her poetry. We too have been busy writing poems and are entering a competition with the winning poem being published in the Slavin poetry book.
The class enjoyed their visit to Slavin Church where they had the opportunity to view the unveiling of Katherine Elliott's new headstone.
We welcome two new faces to the class this year.
Michael and Thomas Keogh have joined the class and have settled in well. Michael is in P5 and Thomas is in P7.
Thomas enjoys football and is great at drama activities while Michael loves playing with the younger children. He is a great Playground Buddy.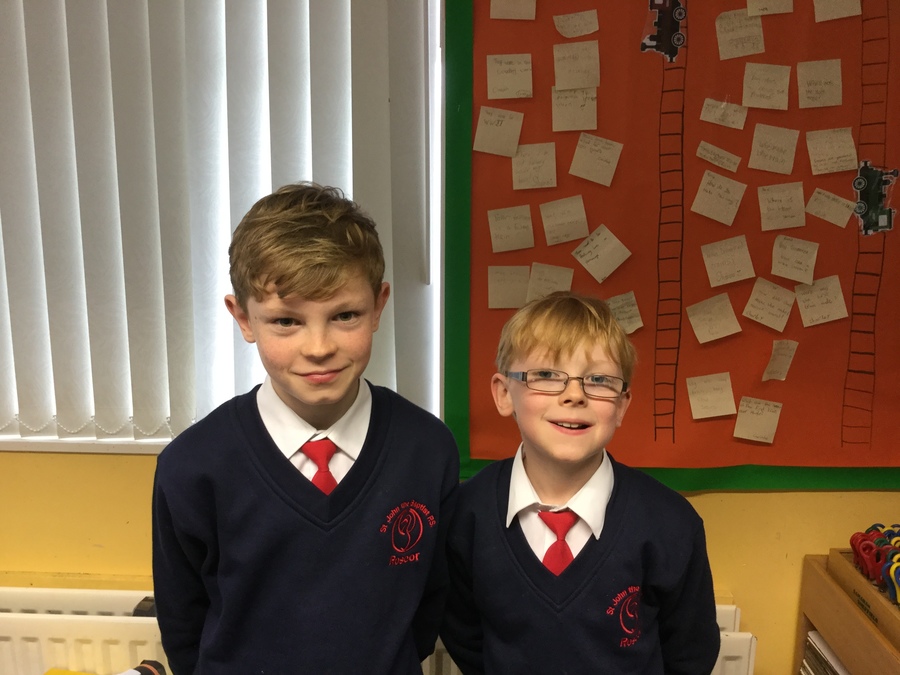 We have gone Harry Potter mad in the classroom!!
We are currently reading 'Harry Potter and the Philosopher's Stone'. The children have been completing writing tasks based on the novel which are displaying their great imaginations.
In art, we have been designing and making wands out of clay.
Logan has written some excellent rhyming spells.
Maybe he's a Wizard in disguise...